SkyArc™ Polycarbonate Smoke Vents
Acralight's Standard Non Listed single leaf smoke vents, UL Listed and FM approved double lid smoke and heat vents, are available in economical galvanized steel or aluminum. The SkyTough™ UL 972 Listed glazing features superior impact resistance. UL Listed and FM Approved Units are designed to operate against a 10 psf live load. Unit comes equipped with a UL/FM fusible link with an inside and/or outside manual release handle. Also available with insulated metal lids in aluminum or galvanized steel.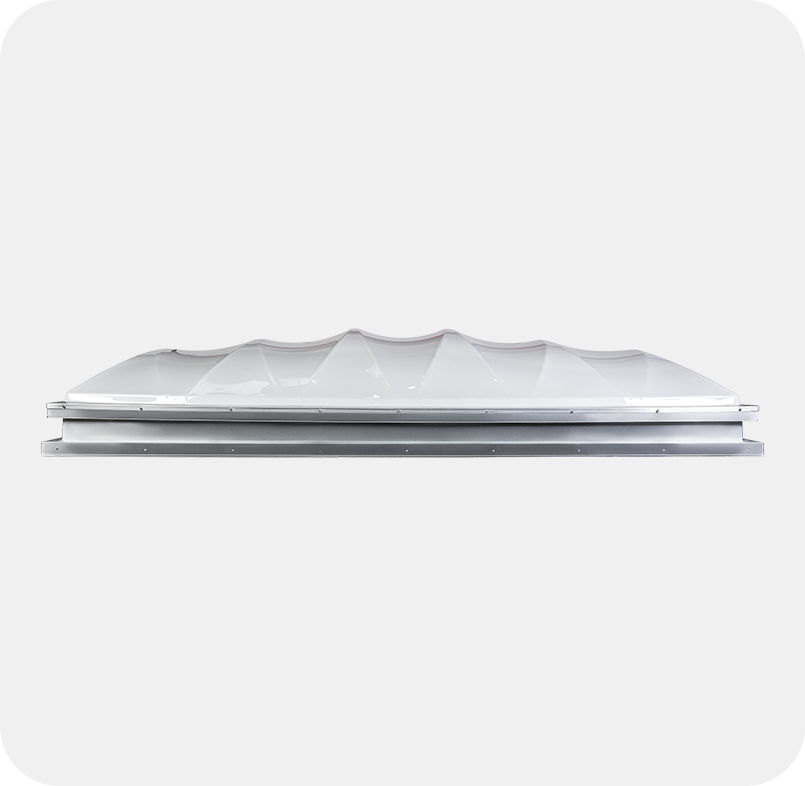 Non Listed Standard Single Door Smoke Vent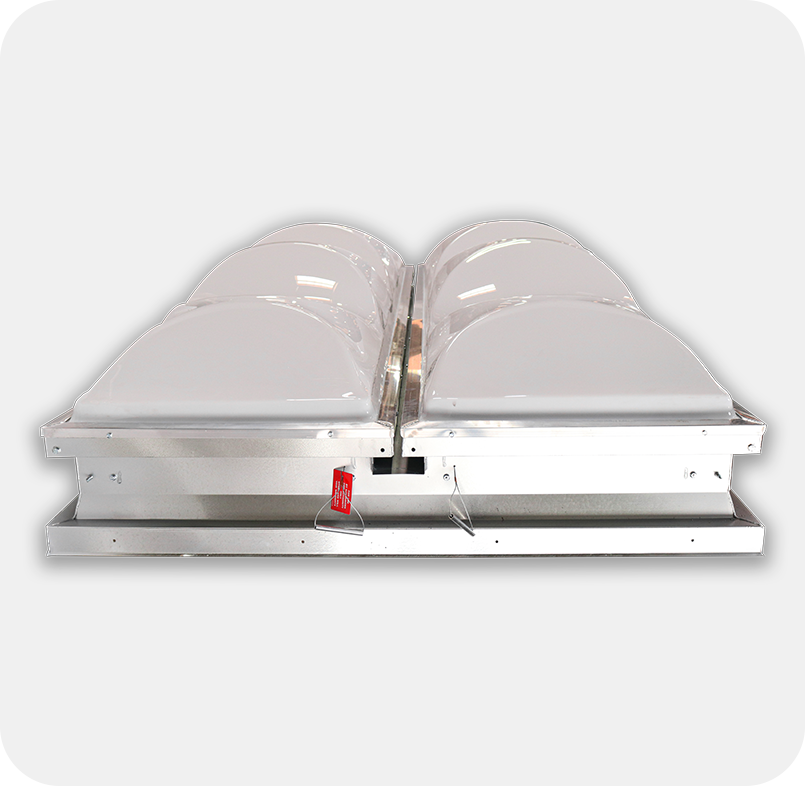 UL Listed Double Door Smoke Vent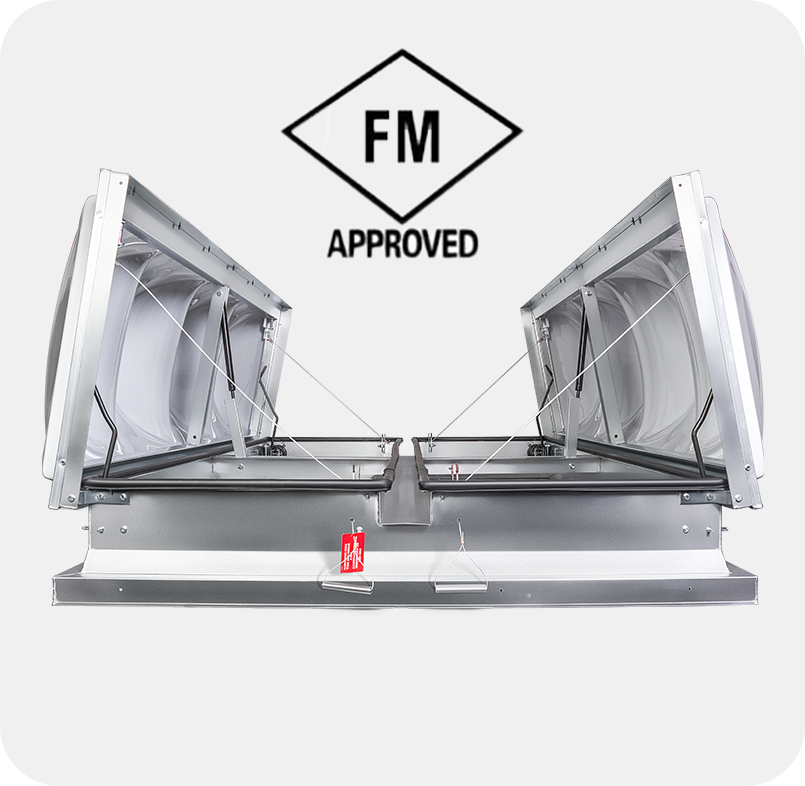 FM Approved Double Door Smoke Vent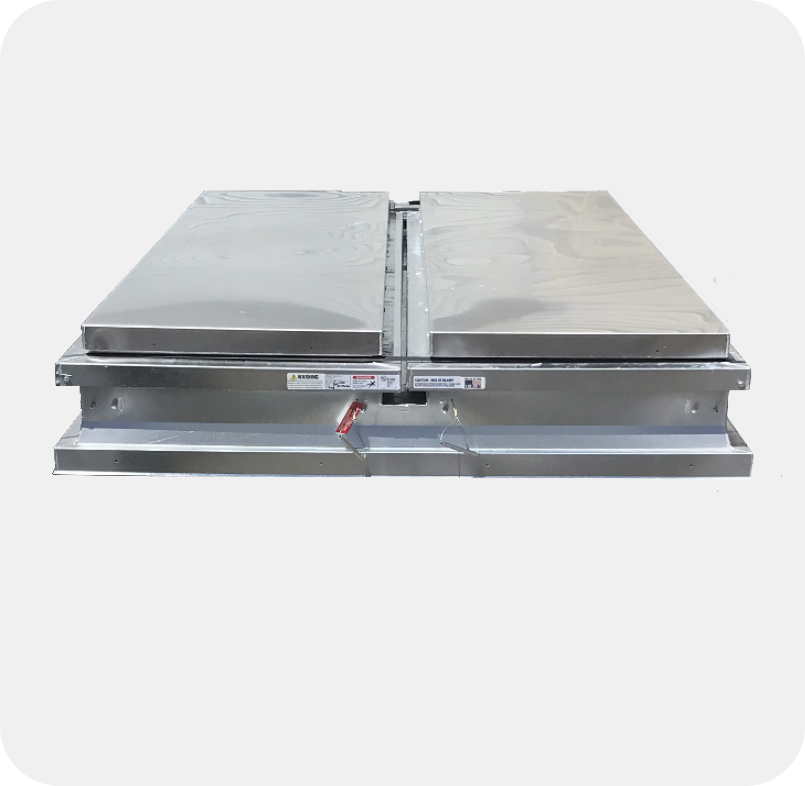 Smoke vents are openings in the roof of a building that allow smoke, hot air, and noxious gases to escape in the event of a fire. These are often required by fire and life safety building codes or due to other regulations, so it is important to ensure your industrial space is compliant. Acralight Solar offers high-quality, UL-listed smoke vents and we have self-flashing, metal lid, louvered base, and curb-mounted models available. We also have options that combine smoke vents with natural daylighting.
Smoke inhalation is often a more pressing danger during a fire-related emergency than the flames themselves. Vents create openings in the roof so any smoke has a path to escape from the building.
Some models use a fusible link, which means they open automatically once the temperature exceeds a certain threshold.
Smoke Vents & Daylighting
Some types of smoke vents can be used for the dual purposes of fire safety and daylighting. Depending on your needs, you may choose a model with our without this capacity. At Acralight Solar, we specialize in engineered daylighting for industrial applications and offer smoke vent options with domed lids that can be used for daylighting.
Contact us today to learn more about our smoke vent models for industrial buildings