Skylight Options for Industrial Structures
Adding skylights to your industrial structure allows you to take advantage of natural light. This reduces the need for artificial lighting and, as a result, can substantially lower your energy costs. Since lighting is one of the largest expenses for industrial buildings, this can translate into significant savings.
Engineered Daylight by Acralight
At Acralight Solar, we have over three decades of experience engineering and manufacturing high-quality daylighting solutions. We've used our skills to innovate designs that allow you to use natural lighting while controlling heat gain/loss. Our skylights are energy-efficient and made from durable materials, so you can trust in their quality.
Browse Our Skylight Selection
You can browse our selection of skylights on this page, or
download our catalog
if you prefer. You can also get in touch with our team of daylighting experts to learn more about our options. We are happy to help you find what you are looking for.
There are many benefits to adding skylights to your industrial building. Some of these include: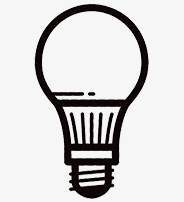 Reduced Costs
for Lighting
Skylights allow you to use natural daylight to illuminate your industrial space. As a result, you won't need to rely on artificial light as much, which reduces your energy costs. Since lighting typically accounts for 35% to 50% of total energy consumption for commercial buildings, the savings from switching to skylights are often substantial even though some artificial lighting may still be necessary.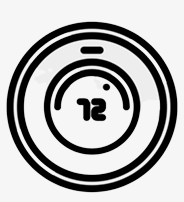 Potential for Reduced
HVAC Costs
Certain types of artificial lighting produce an excess of heat. This is not usually significant for small spaces, but it can increase the burden on the heating, ventilation, and air conditioning (HVAC) system for large industrial buildings with many lights. A properly engineered skylight controls for heat gain/loss from the sun and thus can reduce this burden in some cases.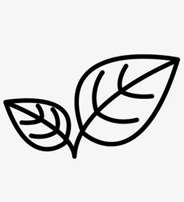 Many companies are working to "go green," and doing so gives a positive impression of your business for potential clients and your community as a whole. Skylights do not require ongoing carbon emissions like artificial lighting does, and the carbon footprint required to manufacture them is offset over time. The positive impact increases the longer you use your skylights.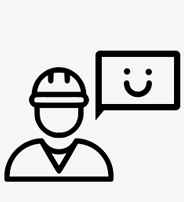 Improved Worker Productivity
Exposure to natural lighting in the workplace boosts employees' moods and improves focus. It can also help regulate employees' circadian  rhythms more than artificial lighting, leading to better sleep and improved wellbeing overall. All of these benefits translate to happier and more productive employees.
Contact us today to learn more about
our industrial skylight options